The Kennel name "Domino" has been in use since the 1960's.
Leona Domino started out showing and breeding Miniature Schnauzers.
There were many "Domino" Champions produced from her lines.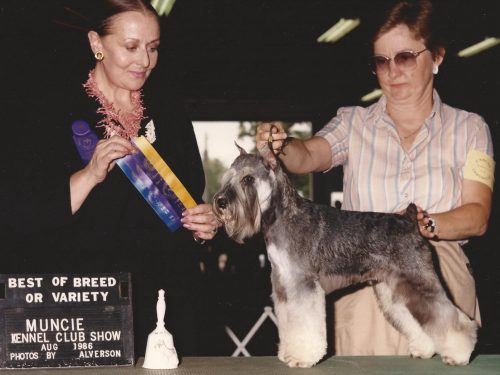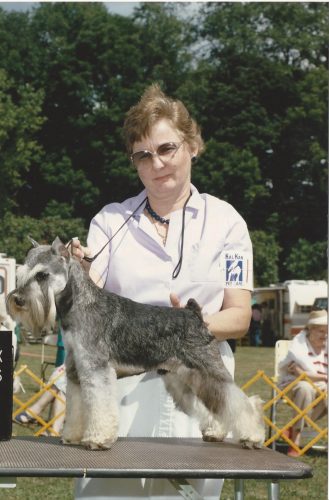 Leona also was involved with the genetic aspect of the miniature schnauzer.
In about 1980, Leona was friends with LouAnn King, and that is where she obtained her first and foundation
male papillon.
Since 1980 Leona Has been a member of the Papillon Club of  America.She is a lifetime member.
Leona also was Chairman of the Genetic committee  for 13 years. She was instrumental in helping finding the
marker for PRA (progressive retina atrophy) , and with raising puppies for MSU, and developed an excellent
relationship with Dr. Simon Peterson- Jones.
Laura Temperato (daughter) started working with her mom and the papillons in the late 1990's. Laura has been a
member of PCA since 2003. Laura has been a member of the genetic committee since 2003, to the present.
Laura is also a member  of Owner Handler Association of America,Inc Buckeye North Chapter and Western
Reserve Kennel Club.